CoinCorner Products
Over 200,000 people trust CoinCorner as there are many benefits to using our services. One of the key advantages is that everything you need to buy Bitcoin is available in one place! We've kept our platform clean and simple too so that you can manage your cryptocurrency easier than ever before.
CoinCorner Exchange
What can you do with an account at CoinCorner?
Buy and sell Bitcoin (plus send, receive, store and transfer it too!)
Manage your cryptocurrency portfolio
Instantly buy cryptocurrency with your credit or debit card
Use a number of major payment methods including bank transfer and SEPA
Talk to friendly customer support (with a real human!) via live chat and email
Enable Two-Factor Authentication (2FA) using the Google Authenticator mobile app
Access to Multi Signature Cold Storage (available for the majority of the coins we hold)
Coming soon! Use of the CoinCorner Visa debit card - a way to spend your Bitcoin in-store and online with major retailers
Buy Bitcoin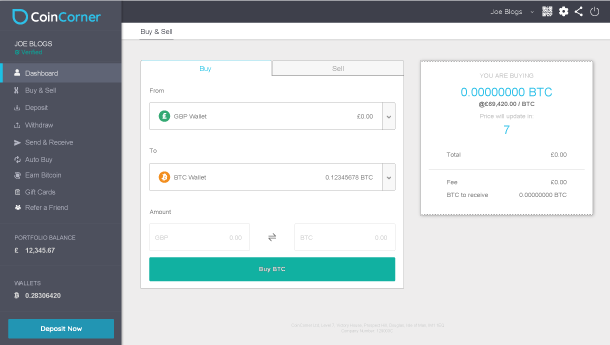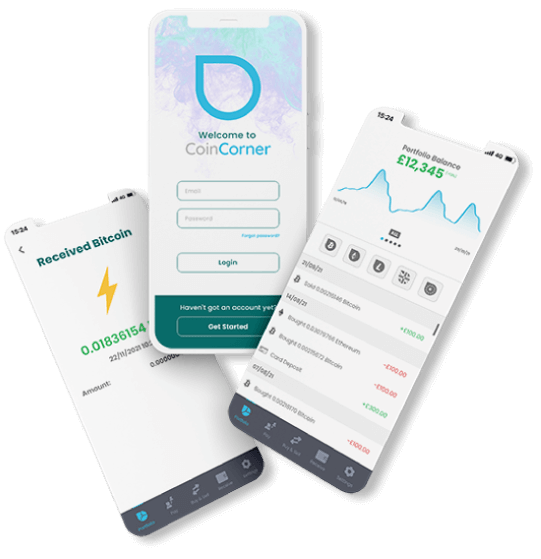 CoinCorner mobile app
The CoinCorner mobile app makes managing your Bitcoin portfolio effortless. Available on Android and iOS, you can access your CoinCorner account easily from your mobile phone or tablet at any time convenient to you.
Buy and sell bitcoins, send and receive payments, and much more - with the CoinCorner mobile app, you have the power of the Bitcoin network in your pocket.
Why use the CoinCorner mobile app?
Buy and sell Bitcoin at any time of the day
Conveniently send Bitcoin to friends and family
Receive Bitcoin from friends and family
Use of a QR code which is provided for easy access to your Bitcoin address
Hassle-free way to check your cryptocurrency balances
Use of Touch ID to make logging in to your account quicker than ever before
App Store
Google Play
Still have questions? Visit our Support Centre