Bitcoin payment solution
for
Accept
Bitcoin

Payments today!
Quick and easy setup - Get up and running in minutes!

Global reach - Appeal to new customers worldwide

Eliminate fraud - No chargebacks with Bitcoin

Just 1% fee - Lower than payment processors like PayPal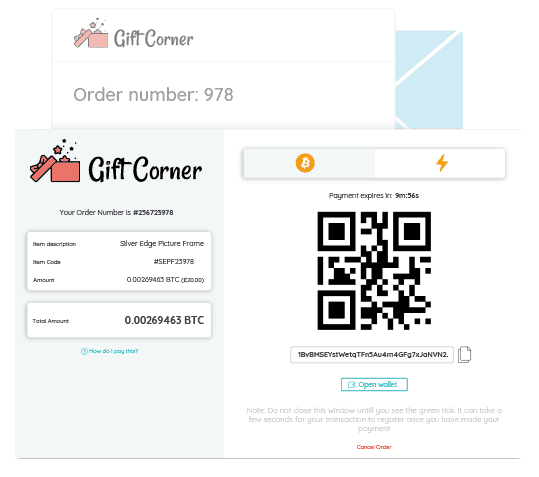 You're in good company
We work with companies in a variety of different industries
"Our integration with CoinCorner has allowed us to offer Bitcoin as a payment option to our players and further simplify the payment experience. It's partnerships like these that help us evolve the betting experience for a new cohort of bettors that think and behave differently."

"btb88 is the first Isle Of Man licensed bitcoin sportsbook and casino. As a leader in the field of regulated cryptocurrency gaming, working with CoinCorner gives us the reassurance that our own high compliance standards are understood and shared"

"CoinCorner truly embodies the phrase going the extra mile."

"We only accept Bitcoin payments at MtSocks.com and CoinCorner Checkout makes the process of accepting Bitcoin very easy."

"Working with a business that is registered with a Financial Regulator gave me the confidence that CoinCorner was the right choice to facilitate accepting Bitcoin at Oak Furniture House. We're happy to be leading the way in mainstream Bitcoin adoption, by offering our customers the opportunity to buy their furniture with Bitcoin"

"We felt confident partnering with CoinCorner for this important integration, as they are one of the first Bitcoin businesses in the world to fall under any form of legislation as a Designated Business. This means that they are overseen by the Isle of Man Financial Service Authority, giving our clients peace of mind and assurance that their payments will be safe, secure, and immune from direct exposure to Bitcoin price volatility. At Quinn Legal, our clients will always be at the forefront of everything we do."
Accept
Bitcoin

Payments Anywhere

On your website
Use our Bitcoin payment gateway to accept Bitcoin payments on your website.

By email
Send invoices to clients via email, quick and easy.

Share an invoice link
Share a direct link to a customer.
Accept
Bitcoin

- Get paid in GBP!
Receive funds directly to your bank account with zero price volatility or risk
Increase payment conversion with simple low friction payment network. No issuer/acquirer fall-out
Accept payment in any amount, from any computer or mobile device
Accept Bitcoin Payments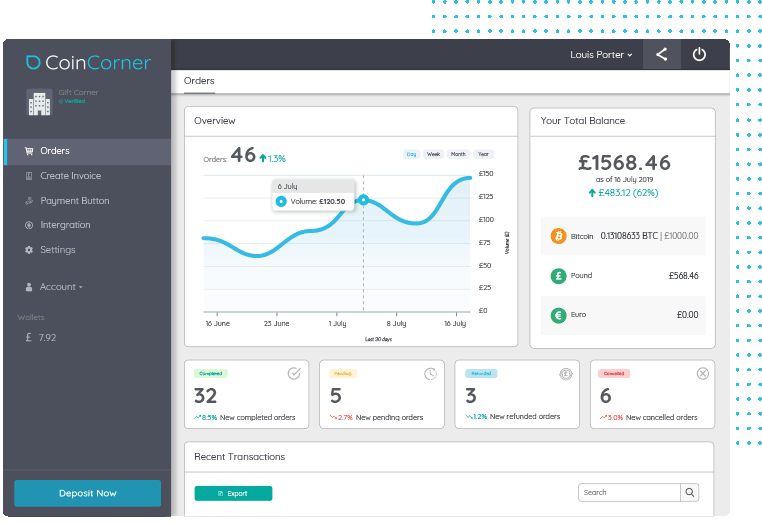 Join thousands of businesses around the world accepting
Bitcoin

payments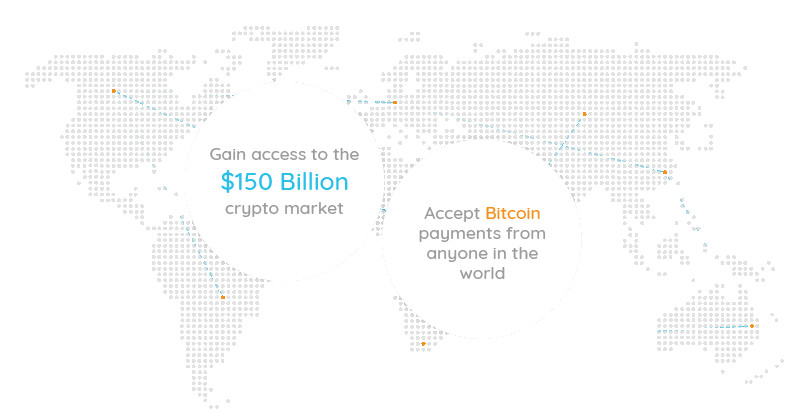 How does CoinCorner Checkout work?
Your business has the choice of using hosted or embedded integration. Check out our two demos and live donation option to learn how your customers will pay with Bitcoin.

Hosted Integration
Our hosted integration demo shows you what a standard integration looks like.
View Demo

Embedded Integration
Our embedded integration demo shows you what a branded integration looks like.
View Demo
Looking to contact our friendly team?
Please complete this form and we will be in touch as soon as possible.
Quick and easy setup
Global reach
Eliminate fraud
Just 1% fee
Trusted by: