Bitcoin Stacking Accounts
A new way to save with Bitcoin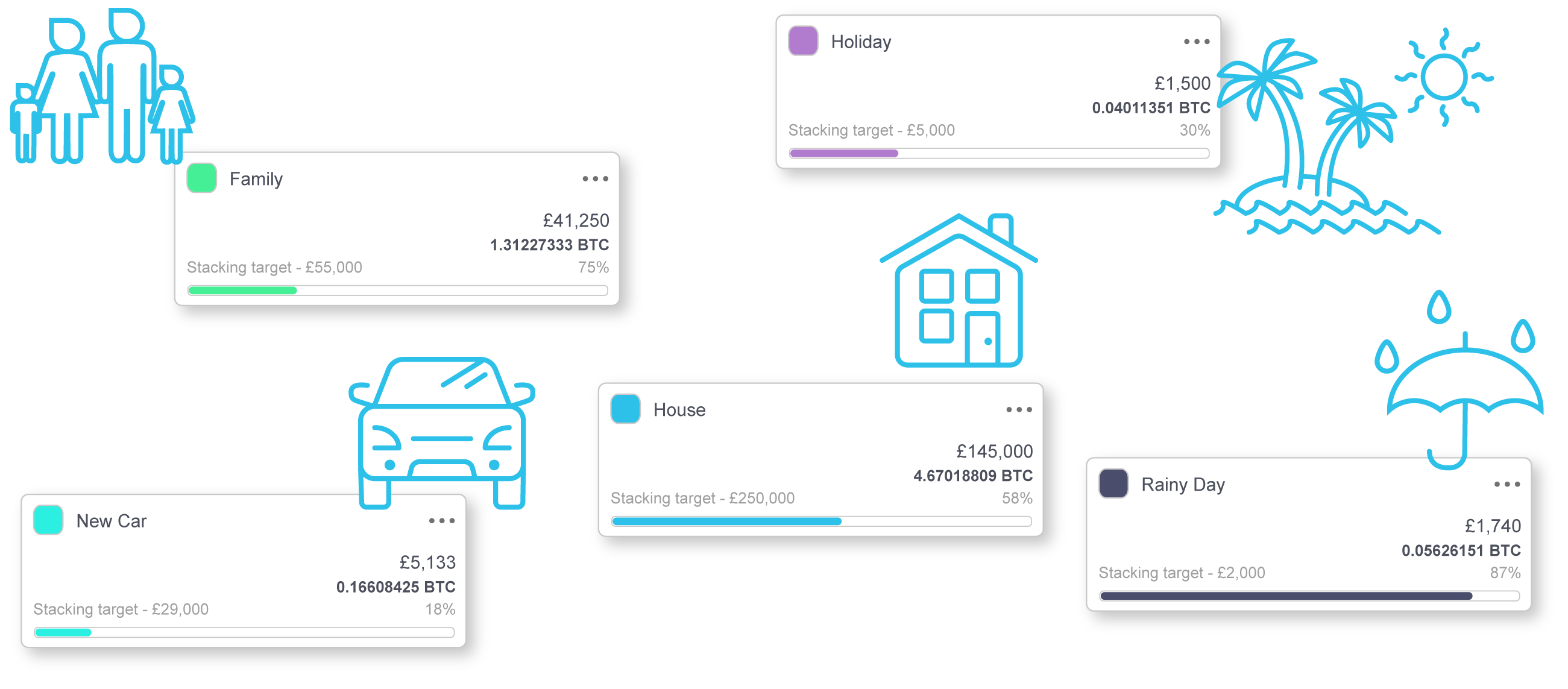 ---
Set goals and start stacking
Life events
Save for a house, a holiday or a new car
Your family
Save for your child's future
Your future
Save for your financial freedom
---
Stacking made easy
Set goals
Set a savings goal for each account and watch your progress.
Instant access
Access to your funds whenever you want.
Start stacking
---
Bitcoin is savings technology
The pound has lost approximately 97% of its purchasing power since 1950 as a result of the government printing more money. (Source)
There will only ever be 21 million bitcoins. The fixed supply of Bitcoin makes it the best way to save your money and protect your wealth for the long term.
See how buying Bitcoin regularly over time works.