Bitcoin Stacking Accounts
A new way to save with Bitcoin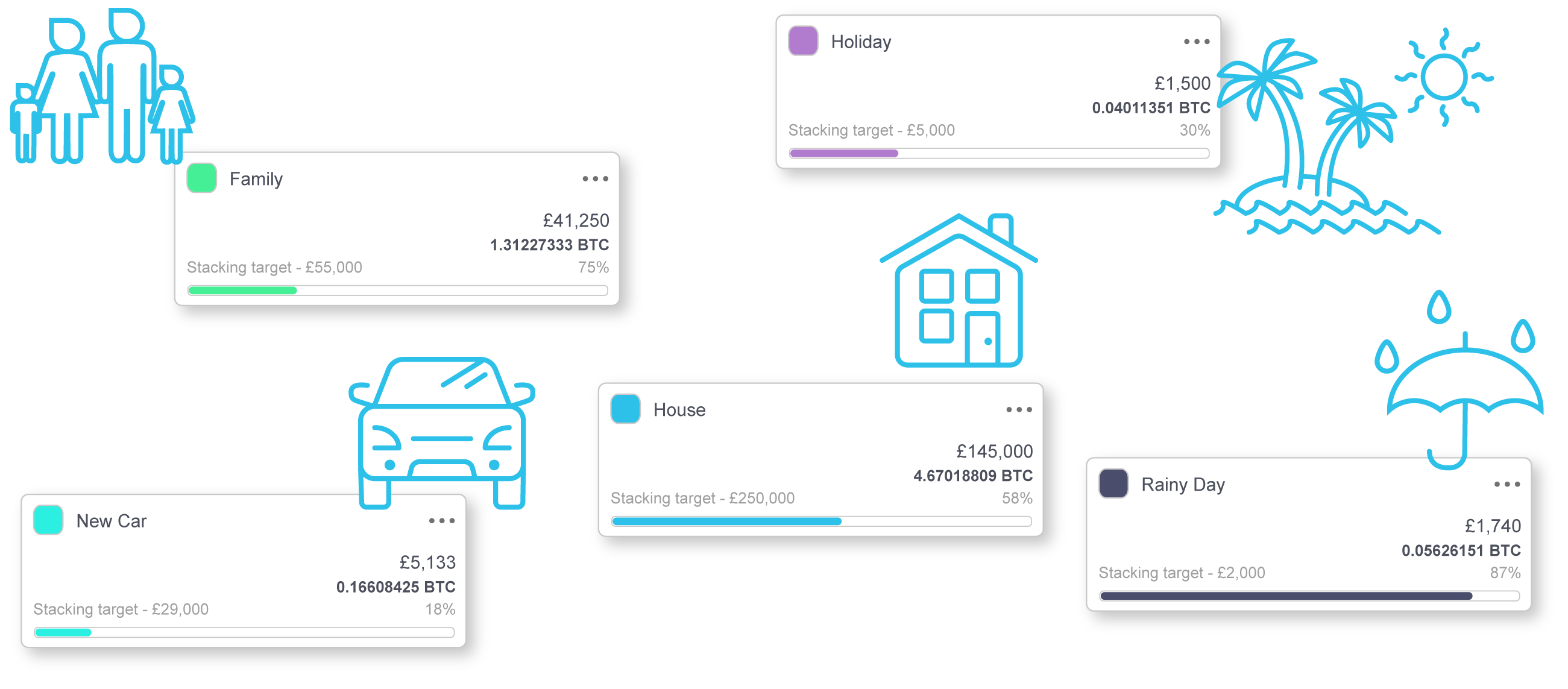 ---
Set goals and start stacking
Life events
Save for a house, a holiday or a new car
Your family
Save for your child's future
Your future
Save for your financial freedom
---
Stacking made easy
Set goals
Set a savings goal for each account and watch your progress.
Instant access
Access to your funds whenever you want.
Start stacking
---
Bitcoin is savings technology
The pound has lost approximately 97% of its purchasing power since 1950 as a result of the government printing more money. (Source)
See how buying Bitcoin regularly over time works.